This view of Settle station would be impossible nowadays as industrial units occupy the area where the locomotive and railway lines were.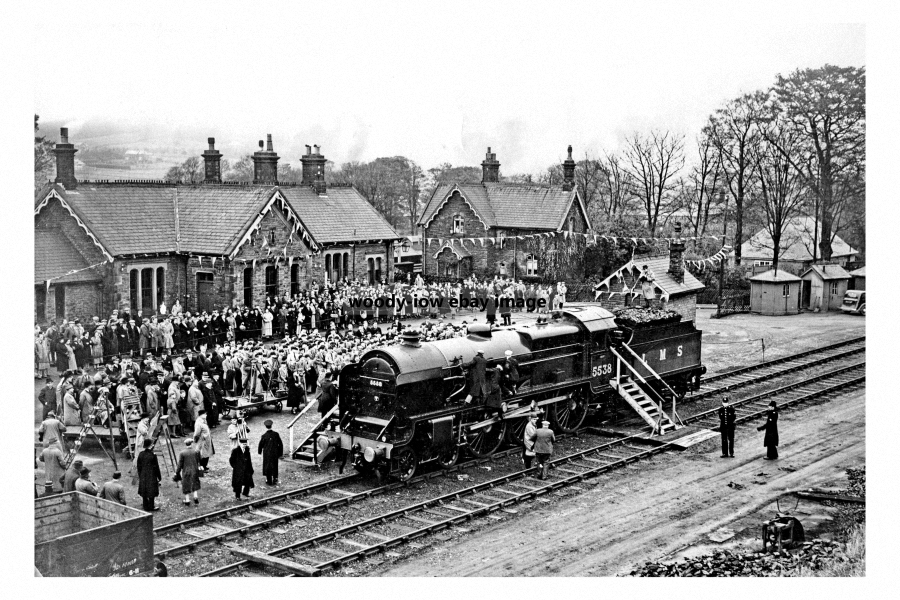 click to enlarge
The occasion was the naming of the locomotive Giggleswick on November 4th 1938.
The water tower is out of shot to the right of the picture. Of interest are the weighbridge stone building behind the locomotive's tender and a couple of coal merchants' wooden huts to the right. Settle's telephone exchange nestles among the trees behind the huts.
The locomotive Giggleswick, when based at Leeds Holbeck shed hauled express passenger trains over the Settle-Carlisle line. It was withdrawn from service in 1962 and was cut up for scrap.