5th July was when Yorkshire went crazy. In Settle the flower pot men proliferate. Here are our two. Ian, the original is having a gender crisis as (s)he now sports a Northern Rail female chiffon necktie:
click to enlarge pictures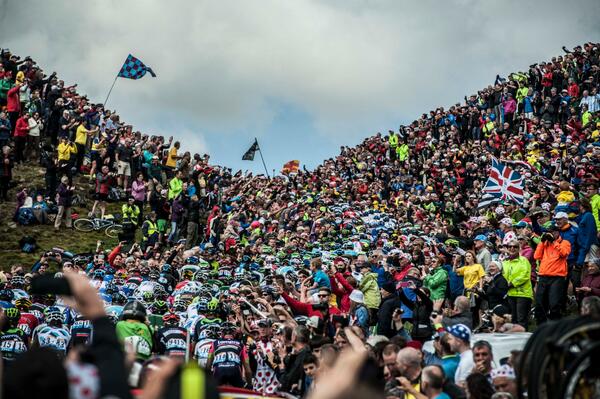 Meanwhile, Settle station and the trains simply could not cope with the sheer volume of people trying to get to Skipton and Leeds to see the opening stage of the 2014 Tour de France. Unsurprising as millions of people were trying to get out and about. This amazing picture shows the riders nearing the top of the remote Buttertubs Pass, forever now known as the Cote de Buttertubs. You cannot even see the road!