Had a surprise visit this morning from ITV weatherman Jon Mitchell and his wife Elaine. Jon is a great supporter of the Settle-Carlisle line - in fact he was at Settle Station for a photo-call receiving a donation to the Yorkshire Air Ambulance - money raised on the special train on 11th April celebrating the line's reprieve.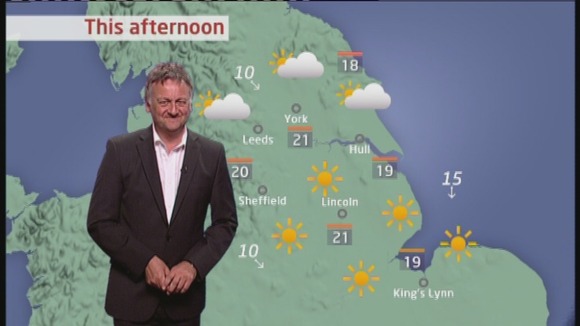 They had seen our Restoration Man programme last week and grasped the opportunity to see the place for themselves.
Jon was particularly interested in our weather station on the roof - one of a dozen or so weather stations cared for by John Livesley, founder of MyLocalWeather. He confessed that he occasionally looked on-line at the identical weather station at Ribblehead. Settle might also get a mention now.
Throughout the Mitchells' visit it absolutely hissed it down